Who could have thought that behind the veneer of glamorous careers and perfect lives could be concealed a world dominated with harsh realities for these actors? We probably don't even remember their names but certainly remember most of their faces dues to their iconic roles and acting.
These actors are long dead but with the emerging swarm of fresh, new faces in the film industry, we might not even have noticed they were gone.
1. Sage Stallone – This one definitely moves us to tears.
Sage Stallone, Sylvester Stallone's eldest son, made his debut in the film, Rocky 5. The 14-year-old played the same relationship in the film as in real life – his father's son. It was quite heartbreaking when the young actor died at the age of 36 of a heart attack.
2. Richard Griffiths – Vernon Dursley, Harry's despicable Uncle?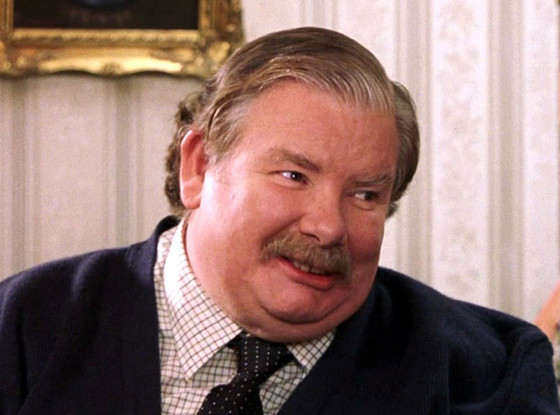 Most of us, as kids, may have despised his character in the "Harry Potter" movies, but he was a well-respected, British actor with a good reputation. He won many awards for his role in the play "The History Boys" and was involved in many other projects as well. He died, aged 65, due to some post-operative complications.
3. Richard Harris – The former Dumbledore! Not another "Harry Potter" character!
Actually, this sweet guy we knew as Professor Dumbledore was more than just that: he was also a well-acclaimed singer, director, producer and writer. He won awards and received plaudits for his outstanding work in more films than we can count! He died in the winter of his life in 2002.
4. Brittany Murphy – Our favorite line: "You're a virgin who can't drive"
She rose to fame after starring in Clueless, and further proved her worth through some wonderful performances. This beautiful actress was more than just that; she was the breadwinner and caregiver of her family. Her demise was pretty shocking news; the reasons behind her death were somewhat ambiguous and seemed shady but translated mostly into "pneumonia, anemia, and drug intoxication".
5. Heather O'Rourke – Carol Anne from Poltergeist
This sweetheart gave us some scary times! She remained a part of the series until the third and final movie, after which a terrifying tragedy struck when the little girl, aged only 12, was lost forever due to cardiac arrest that occurred while she was in surgery; this was after having been misdiagnosed with Crohn's disease. The medication resulted in her swollen, puffy cheeks in Poltergeist 3. Hauntingly sad, right?
6. Dominique Dunne – Yet another one from the film "Poltergeist"
This young actress died way earlier than she deserved; she was murdered by her psychotic, ex-boyfriend. Yes, it is infuriating. And yes, this film could have been cursed!
7. Brad Renfro – Victim of drug abuse
via
This actor rose to fame quite early in his life, mainly grasping the attention of his audience through his splendid performance in "The Client". He landed plenty of high-profile roles afterwards: in "Sleepers", "Ghost World", and "The Informers". He worked alongside prominent actors such as Brad Pitt and Scarlett Johansson. Sadly enough, his downward spiral began with drugs and law-breaking, and subsequently resulted in his death at the age of 25 due to accidental drug overdose.
8. Jonathan Brandis – Crippling depression took the better of him
With a jaw-dropping resume, Jonathan Brandis had a pretty impressive career quite early on in his life. He made appearances in shows such as "Who's the Boss?", "Murder, She Wrote", "The Wonder Years", and "Full House". In his early years of career, the offers came pouring in, but trouble started when SeaQuest was cancelled; he plunged into the dreary abyss that was "depression" which compelled him to contemplate suicide. He died at the age of 27.